We produce primarily for the demanding Swiss market. This is challenging, but it also makes us proud: of our 60 employees who bake day and night. And of our production that meets all quality requirements – genuine bakery trade in Switzerland's most modern plant.
---
production line
Swiss precision: perfectly coordinated production process
Our production runs and runs: around the clock, seven days a week, in three shifts. Up to 30'000 buns per hour leave our factory, ten per second. But speed is not everything. Every single product is as it should be – accurate to the millimetre. We guarantee that.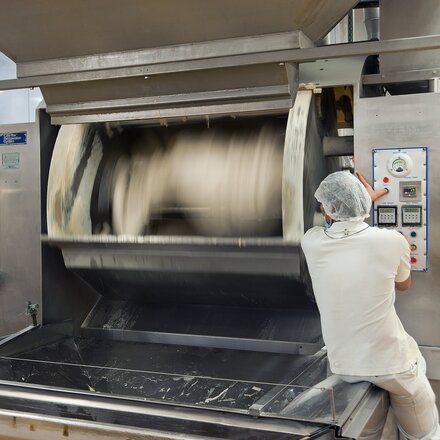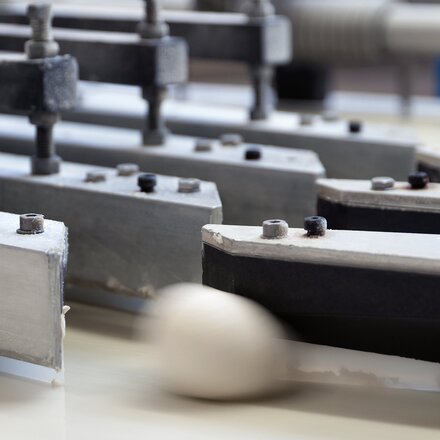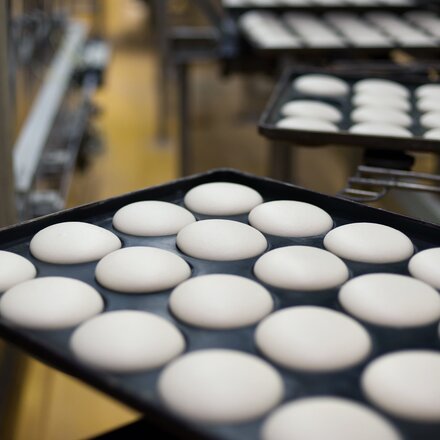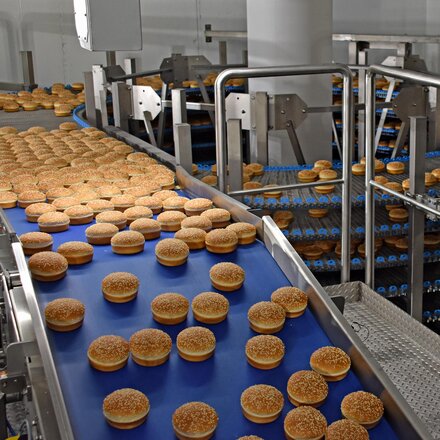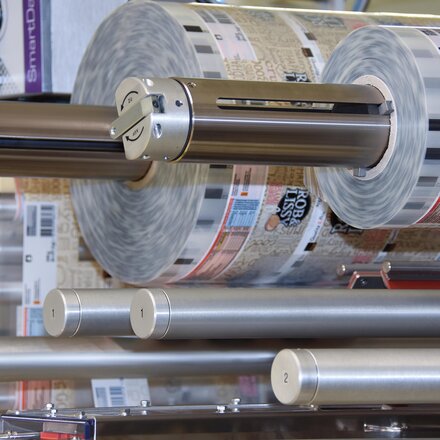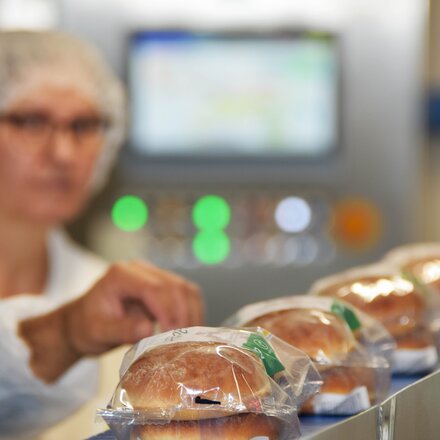 Food safety
Product quality: our highest maxim
Many factors contribute to our quality assurance: the careful selection of the raw materials, the process design, the maintenance of the production plant, regular checks and the great commitment of our employees. We carry out periodical audits at all levels, and provide further training for employees. Compromises? No way.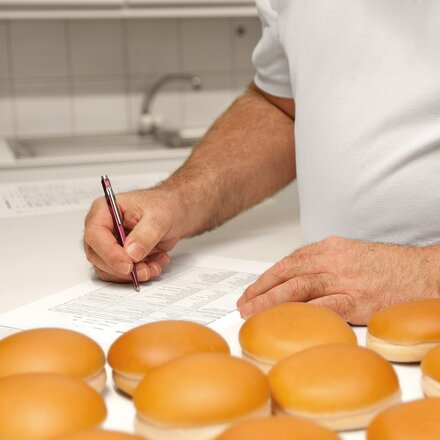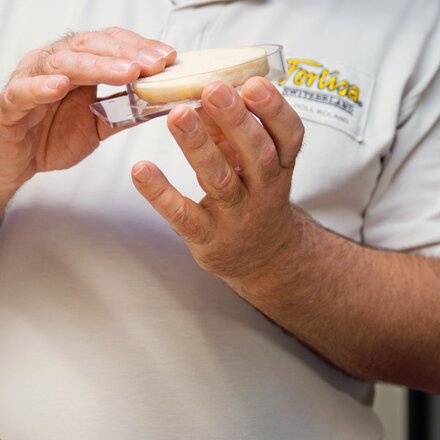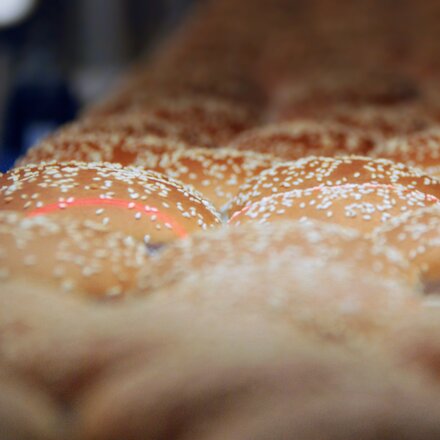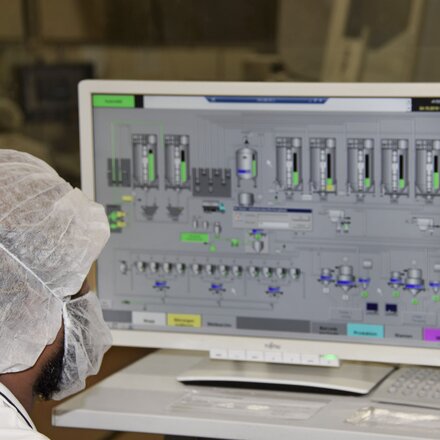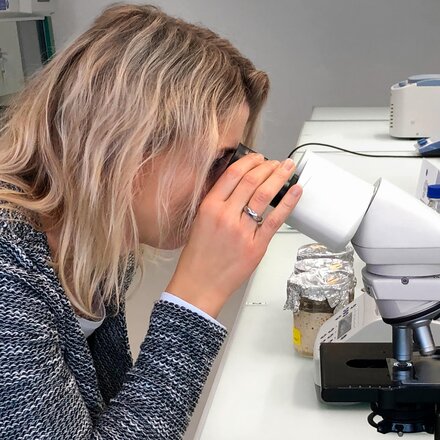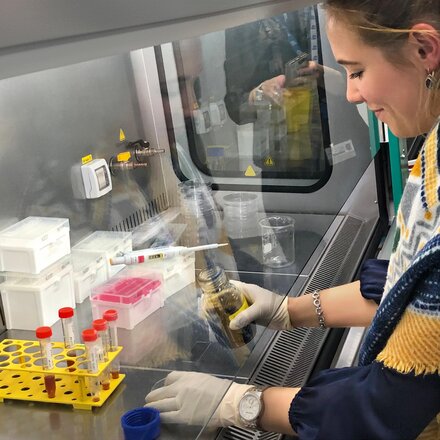 Innovation
Always on the pulse: we are constantly developing new products
More often something new, that's how we like it. We particularly like to tinker with prototypes together with customers. We observe the market, maintain a lively exchange with food research, respond to new developments – with creativity and a keen sense of future trends.