Sustainability
Sustainable Swiss wheat for buns and small breads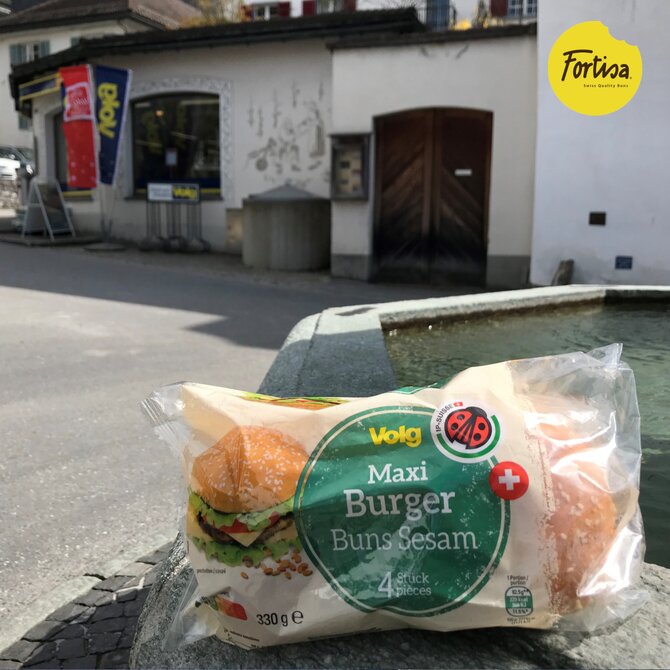 New collaboration with Volg
Fortisa is proud and happy about this new partnership.
Partnerschaft Murpf-Fortisa
Aus dem ganz gewöhnlichen Alltag des Fortisa-Murpf-Universums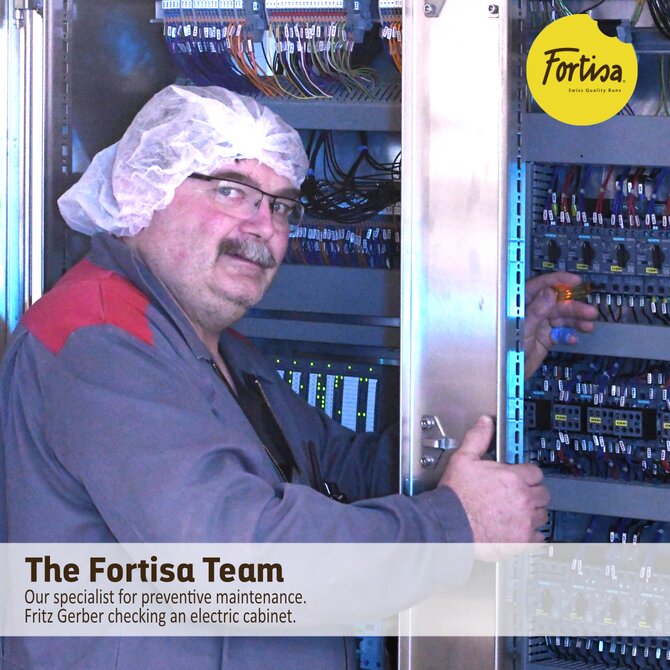 Behind the Scenes
Fritz Gerber is a trained electrician and is a strong support to our maintenance team for now 8 years. Thanks to proven expertise, agility and a talent for improvisation, Fritz Gerber makes an important contribution to the reliability of our production round around the clock. Thank you Fritz for your commitment.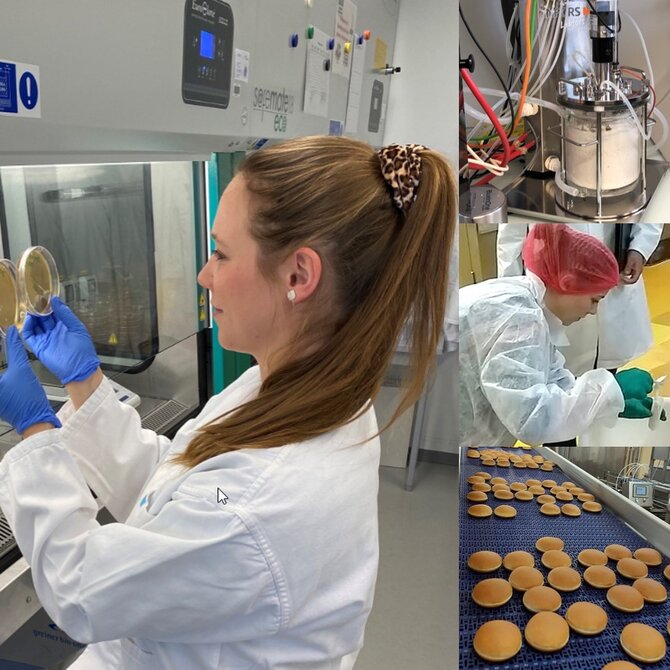 Research project
Fortisa's research for natural, durable and innovative small breads.
In a multi-year project in cooperation with the Zurich University of Applied Sciences (ZHAW), Diosna GmbH and Innosuisse - the Swiss Innovation Agency, innovative ways are being studied for a natural preservation, sugar reduction and improved baking properties of small baked goods.300 lactic acid bacteria were isolated from grain-based foods, identified and checked for their functional properties. Lactic acid bacteria with proven functional properties are used as starter cultures in sourdough fermentations and integrated in in baking tests in the laboratory and on Fortisa's production line.The research work is carried out under the direction of #Susanne Miescher Schwenninger and as part of the doctoral thesis by #Denise Müller (in the picture). More information on the project's progress will follow.
Legend for picture (from left to right): Denise Müller screening lactic acid bacteria, sourdough production in the laboratory using functional microorganisms, pilot production at Fortisa, first line test with functional sourdough.
The new star in the Fortisa universe
It is golden brown, higher than the standard and stands out for its unique shine. The beautiful new Bun with fine buttery taste: the Brioche Alto! More about it in our product catalog.